Pool Maintenance Services Orlando
Table of Contents
Understanding Pool Maintenance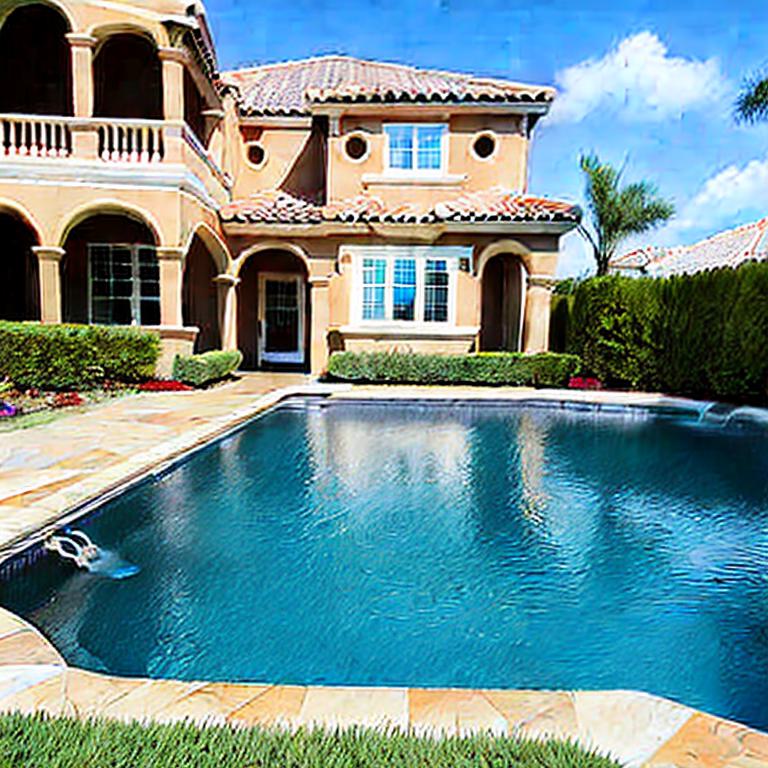 As stewards of your backyard oasis, we at Everything 4 Pools and Solar have seen firsthand the transformations that regular pool maintenance can achieve. Pool Maintenance Services Orlando is not just about skimming leaves; it's a comprehensive approach to ensuring your pool's longevity and the health of its swimmers. Pools are complex systems that require a delicate balance of chemical and physical maintenance. From checking PH levels to updating filtration systems, each task is a step towards crystalline waters.
Our team tailors these services to the unique Florida climate, where pools are not just a luxury but a daily retreat. We apply our expertise to combat the torrential rains and hot sun that can throw your water chemistry off balance. A well-maintained pool can withstand these challenges, offering not just a place for leisure but also a sanctuary for relaxation and family gatherings, year-round.
There's a common misconception that pool care is a mundane chore, but in reality, it is a fine art. The right touch of chemicals, the gentle brushing of pool walls, and the precise tuning of heaters and pumps contribute to this aquatic symphony. Pools with frequent use or those with intricate features like waterfalls require a more attentive approach, which our specialists at Pool Maintenance Services Orlando are well equipped to provide.
Choosing the Right Service Provider
In the pursuit of finding a pool service provider, consider the following: a trusted company does not merely clean your pool; they enhance your overall pool-owning experience. Experience has taught us the value of employing licensed professionals who respect your property and time. When choosing Pool Maintenance Services Orlando, it's important to review the history and credibility of the company in question.
Trust between a homeowner and a service provider is built on transparent practices–such as consistent pricing and clear communication. An upfront conversation about costs, including what services are covered under a regular maintenance plan, can prevent future misunderstandings. The rapport we establish with our clients at Everything 4 Pools and Solar is rooted in honesty and a shared commitment to keeping their pools in impeccable shape.
It's also essential to observe the subtleties, such as the responsiveness of the service provider to your calls or inquiries. This can often be indicative of the level of service you can expect. A provider who is readily accessible demonstrates a dedication to customer satisfaction that you'll value in the long-term relationship.
The Benefits of Regular Pool Maintenance
The rewards of regular Pool Maintenance Services Orlando are numerous and often underestimated. A pool that is serviced consistently can save you money by preventing the high costs associated with emergency repairs. Think of maintenance as preventive care for your pool, much like you would treat your own health.
Moreover, the aesthetic appeal of a pool is undeniable. A well-maintained pool invites you in with its sparkling waters. Beyond just looking good, it feels good to swim in a pool that you know is clean and well cared for. Our team takes pride in delivering not just service, but peace of mind that your escape from the Florida heat is ready whenever you are.
When looking into Pool Maintenance Services Orlando, consider also the value of your time. Do you want to spend your weekends testing water and handling chemicals, or would you rather enjoy the precious moments with family and friends by the poolside? We believe in creating more time for what truly matters–to us, that's what pool maintenance is all about.
Innovative Approach to Pool Services
The landscape of pool maintenance is ever-changing, with technological advancements paving the way for smarter and more efficient care. In our efforts to provide Pool Maintenance Services Orlando, we embrace innovation in our tools and methods. Solar pool heating, for example, is a game-changer for extending your pool season without the guilt of high energy bills. It's environmentally friendly and harnesses the abundant Florida sun.
We also advocate for salt chlorine generators, a breakthrough in pool sanitation. Salt systems offer the cleanliness and safety of chlorinated pools without the harsh side-effect that can often accompany traditional chemical treatments. This technology is particularly kind on the skin and eyes, making for a more enjoyable swimming experience.
The pool equipment itself has seen a revolution. From variable speed pumps that are whisper-quiet and energy-efficient to LED lighting that can create an enchanting ambiance for nighttime swimming, the possibilities are endless. At Everything 4 Pools and Solar, we keep our finger on the pulse of these advancements, ensuring our clients receive the most modern and effective pool care available.
Even the process of resurfacing has been transformed with durable and visually stunning materials that can breathe new life into an aging pool. Investing in this service can not only make your pool look new but also enhance its overall structural integrity. Our team specializes in these revitalizations, understanding the pride a pool owner takes in their aquatic jewel.
The Personal Touch in Pool Maintenance
What sets a pool service apart is the personal touch they bring to the table. In our daily practice at Pool Maintenance Services Orlando, we strive to add a human element to each interaction, ensuring that our clients feel heard and valued. Our approach involves listening to your particular needs and crafting a maintenance plan that fits your lifestyle and pool usage.
A relationship with a pool service company is more than just a transaction. It's a partnership in preserving the centerpiece of your backyard. Personal anecdotes from our clients often reveal that a well-maintained pool has been the backdrop to memorable family gatherings, quiet moments of reflection, and joyful celebrations.
At Everything 4 Pools and Solar, stories of children learning to swim or grandparents basking in the Florida sun by the pool are common. These stories are a testament to the importance of a pool in our clients' lives. We take pride in knowing that our services provide not just maintenance, but also contribute to the creation of these cherished life moments.
Ultimately, our mission is to ensure that your pool remains a source of joy and comfort. With Pool Maintenance Services Orlando, we offer a blend of professional expertise and personal investment in the wellbeing of your pool and, by extension, your family. The trust our clients place in us is the foundation of our commitment to excellence.
Stumbling upon a malfunctioning pool pump or a clogged filter on a balmy Orlando day can be quite a dampener to the spirit of any pool owner. In such moments, the immediate resolution, Orlando pool equipment repair, comes to mind, resonating with our commitment to help our neighbors maintain their aquatic bliss. Our seasoned professionals at Everything 4 Pools and Solar possess a keen understanding of this domain, deploying their expertise to troubleshoot and rectify these aquatic hiccups.
The essence of Orlando pool equipment repair lies not just in mending what's broken but also ensuring that each cog in the pool machinery is timed to perfection. Whether it's a silent whimper from the pool heater or a blatant outcry from the salt system, rest easy knowing that our diagnostic prowess is matched only by our swift, sustainable solutions. Our holistic approach ensures that your pool remains a sanctuary for relaxation and joy.
There's a certain tranquility in the gurgle of well-maintained pool equipment–a sign that all is right with the world. Such is the poetry in motion we strive to achieve with every Orlando pool equipment repair. To this end, we've embraced technologies like solar pool heating, which not only align with our environmental ethos but also add robustness to the pools we service. These green solutions are more than a mere nod to sustainability; they are our pledge to future generations.
Personal Anecdotes of Pool Repair
As an expert in the field, I've seen my share of equipment woes, and there's always a narrative tucked behind each repair. There was this one time when a storm had just passed through Orlando, and a frantic call about a failing pool pump led me to an old family home. The relief on the homeowners' faces when we restored their pool to its former glory was palpable. Such moments encapsulate the soul of our service.
Indeed, this vocation is more than nuts and bolts. It bridges the gap between technical acumen and the creation of lasting family memories. Professional as we may be, it's the smiles and sighs of relief that truly measure our success. As we carry out Orlando pool equipment repair, we're not just fixing equipment; we're healing a tiny part of our clients' worlds.
On another instance, a pool's heater was adamant on playing the rogue. With winter guests expected, the situation looked bleak. Swift intervention, a keen diagnostic eye, and the careful hands of our repair team saved the day. The guests never knew of the near miss, basking instead in the warm, inviting waters. Such is the behind-the-scenes magic exacted in the realm of Orlando pool equipment repair.
Innovative Repair Solutions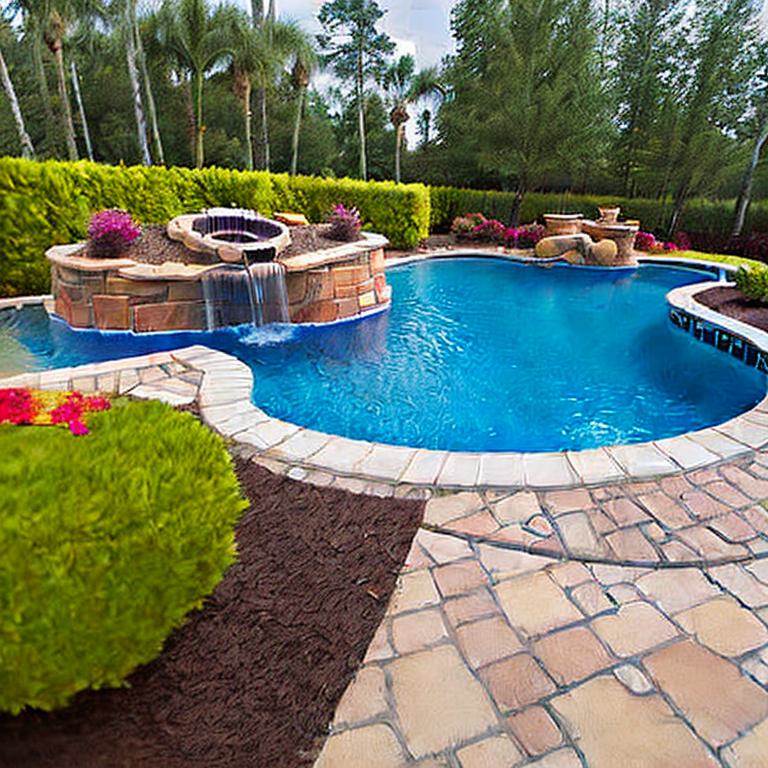 It's not uncommon for us to encounter pool equipment that's on the brink of technological obsolescence. When faced with such a challenge, our team often recommends modern, energy-efficient upgrades, much like a surgeon opting for a cutting-edge procedure. Straddling the line between the tried-and-true and the avant-garde, our repair recommendations are driven by our passion for excellence and the best interests of our clients.
In the intricate dance of Orlando pool equipment repair, we've found that sometimes, a touch of innovation can be the linchpin to a longer-lasting and more satisfying pool experience. Our pool automation services, for example, bring to our clients' fingertips the power to orchestrate every ripple and wave. Embracing the Internet of Things, we enable your pool environment to be as smart as your home, yielding a symphony of convenience.
By integrating salt systems and solar heating options, we're crafting not just repairs, but enhancements that elevate your pool to a new tier of comfort. The soft embrace of saltwater on the skin or the gentle warmth of solar-heated water–such luxurious touches are now within your reach, thanks to innovative Orlando pool equipment repair techniques that we are proud to offer.
Swimming Pool Repair Services in Orlando
As Central Florida's go-to expert in pool care, we at Everything 4 Pools and Solar truly understand the multitude of challenges that pool owners face. Dealing with a malfunctioning pool heater or a filter on the fritz is no small ordeal. Every call for Swimming Pool Repair Orlando is treated with prompt attention because we know just how critical a well-functioning pool system is to your home or business.
The serene bliss of a backyard oasis can be disrupted by the slightest equipment malfunction, but our licensed experts bring the tranquility back. Whether you're faced with a complicated heat pump issue or your salt system isn't generating chlorine efficiently, we've got a specialized technician ready to restore harmony. We believe each repair should not only solve the immediate problem but ensure the longevity of your pool's performance.
And when it comes to heaters, we can't be beat. From solar options that tie into Florida's sunny disposition, to the traditional gas heaters for year-round swimmers, our technicians are equipped with the knowledge to both repair and offer guidance on maintaining these essential pool components. We've seen it all, and our professional experiences shape the solutions we offer, ensuring every Swimming Pool Repair Orlando task is handled with expert care.
Our Customer-First Approach to Pool Repair
At Everything 4 Pools and Solar, our approach to solving your pool problems starts with listening. We've heard from countless Orlando pool owners, just like yourself, who simply want their pool to be a source of joy, not frustration. A call to us isn't just a service request–it's an opportunity to build trust and provide peace of mind.
When it comes to Swimming Pool Repair Orlando, we not only aim to fix the issue but also to educate our clients on how to avoid future problems. Through transparency about the repair process and sharing insightful maintenance tips, we empower you to become a more knowledgeable pool owner. This personalized touch, coupled with our professional expertise, creates a service experience that stands out in the memories of our customers.
James M Mehall's testimonial is one such memory, a testament not just to our technical capabilities, but to the human connection we forge. His commendation on our efficient service during his time of need reflects the core values we stand by–valuing the customer's time and delivering quality work with a personal touch.
In essence, a satisfied customer is our greatest success story. Whether it's a routine maintenance check or an urgent Swimming Pool Repair Orlando call, we keep the lines of communication open, and our work isn't done until you're left with a smile and a pool ready to welcome you into its sparkling waters once again.
Innovative Repair Solutions for Orlando Pools
In the ever-evolving landscape of pool technology, we consistently update our methods and tools to ensure we're providing the most current and efficient repair services available. From integrating energy-saving pumps to the latest in saltwater systems, our repairs are not just fixes–they're upgrades to your pool's ecosystems. We understand the unique joys and challenges that come with owning a pool in Orlando, and we're dedicated to enhancing your experience.
We take a creative approach to Swimming Pool Repair Orlando, often finding solutions that extend beyond the routine. Our technicians dive deeply into the mechanics of your pool system, considering factors like energy consumption and equipment longevity. Insight like this is the result of our commitment to not only follow industry best practices but to set new standards within them.
Choosing Everything 4 Pools and Solar means opting for a service provider that looks at the bigger picture. It's about creating a partnership with you, where your pool's health is our top priority. Be it a simple gasket replacement or a full-scale pump installation, we ensure that each Swimming Pool Repair Orlando job is carried out with impeccable detail and foresight for future needs.
Orlando's climate calls for unique pool care solutions, which is why we advocate for sustainable options such as solar energy. Our aim is to not only repair your pool but to elevate its functionality and efficiency, providing a service that you won't just be happy with today, but one you'll benefit from for years to come.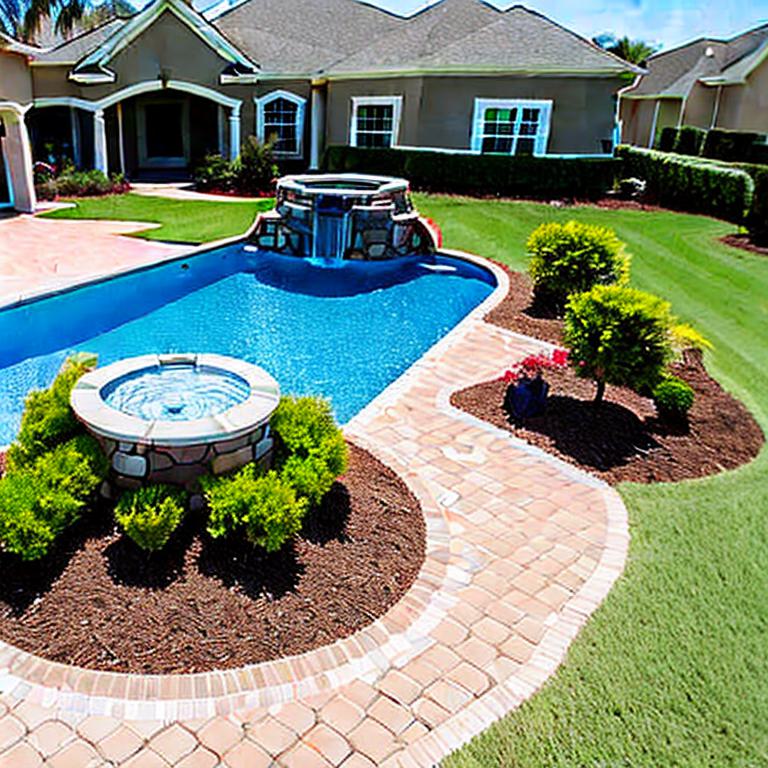 How much does it cost to maintain a pool in Orlando Florida?
At Everything 4 Pools and Solar, we've seen the annual cost of maintaining a pool in Orlando range depending on various factors like size, usage, and the type of maintenance plan you choose. Typically, you might expect to spend anywhere from $800 to $1,200 per year for basic upkeep. This includes regular cleaning, chemical balancing, and equipment checks. However, opting for additional services such as heater maintenance, specialized treatments, and repair work could bring that estimate higher. We strive to provide transparent pricing so you can anticipate costs without surprises.
Is pool maintenance worth it?
Absolutely. Proper pool maintenance ensures the health and safety of your swimmers, extends the lifespan of your pool, and protects your investment. Neglecting maintenance can lead to bigger, more costly issues down the line. Regular care keeps the water chemistry balanced, equipment running smoothly, and your pool ready for enjoyment at any time. Think of it as preventive medicine for your pool; it's better to maintain than to cure.
How often does a pool need maintenance?
A pool should be maintained at least weekly to keep it clean and the water chemistry balanced. Frequent checks are crucial for catching issues early, thus avoiding larger, more expensive problems. Factors such as weather conditions, usage, and the surrounding environment can demand more frequent attention, but at Everything 4 Pools and Solar, we tailor our service schedules to each pool's specific needs, ensuring optimal care.
How can I save money on pool maintenance?
There are several ways to save on pool maintenance without compromising on quality. First, regular, routine care can prevent costly repairs. Consider investing in a pool cover to reduce debris and limit water evaporation. Upgrading to energy-efficient pool equipment like variable speed pumps and solar heaters can also cut down on long-term expenses. Additionally, we at Everything 4 Pools and Solar offer comprehensive service plans that can be more cost-effective than piecemeal maintenance.
What should I look for when choosing a quality pool service provider in Orlando?
When seeking a high-quality pool service provider, don't just focus on the price. Look for licensed professionals like us, who have a credible history and strong local references. Ensure that they offer clear communication about their services, and check their responsiveness to customer inquiries. A reputable provider should offer a comprehensive maintenance plan that aligns with your needs and should be transparent about what's included in their service packages.
What are some advanced pool equipment options that can improve the pool maintenance experience?
Advancements in pool technology offer various options to enhance the pool maintenance experience. For instance, salt chlorine generators can reduce the need for manual chlorine addition and are gentler on the skin. Variable speed pumps are energy-efficient and can lead to considerable cost savings. Automation systems can control your pool's functions remotely, providing convenience and ensuring consistent maintenance, even when you're away.
Are there any common misconceptions about pool maintenance that I should be aware of?
One common misconception is that chlorine is the only important factor in pool maintenance. While it is vital, a range of other factors like pH balance, alkalinity, and calcium hardness are equally essential for a safe and clean pool. Some people also believe that pools require less upkeep in cooler months, but even when not in use, pools need regular maintenance to prevent algae growth and equipment issues.
What are the benefits of solar pool heating, and how can it affect pool maintenance?
Solar pool heating is a sustainable and cost-effective way to extend your swimming season. By utilizing the abundant Florida sunshine, solar heating systems can raise your pool's temperature without the high energy costs associated with gas or electric heaters. Solar pool heating systems are also low maintenance, durable, and can reduce your carbon footprint, making them a smart investment for pool owners in Orlando.
How do I prevent and deal with algae in my Orlando pool?
Preventing algae starts with maintaining proper water chemistry. Regular brushing of the pool walls and surfaces, proper filtration, and circulation are also critical. If you do encounter algae, an aggressive treatment including algaecide and shock treatments will be necessary. As we serve pools across Central Florida, we often deal with algae due to the warm climate and can provide tailored solutions to keep your pool algae-free.
Why is timely pool equipment repair important, and how does it tie into overall pool maintenance?
Timely pool equipment repair is essential to prevent further damage and more expensive issues down the road. Well-functioning equipment keeps your pool water clean and safe, and can extend the lifespan of the pool. Regularly serviced equipment is also more energy-efficient, which saves costs and contributes to a more eco-friendly operation. At Everything 4 Pools and Solar, we ensure that equipment repairs align with our comprehensive pool maintenance services to keep your pool in top condition.
What should I consider when selecting a swimming pool repair service in Orlando?
Look for licensed and experienced technicians who have a deep understanding of various pool systems and components. Trustworthy services like ours provide detailed diagnoses and sustainable solutions. It's also important to choose a service that will educate you on how to prevent future issues, offers a warranty on their work, and adheres to safety standards.
How can I recognize the signs that urgent pool repair is needed?
Immediate attention is likely needed if you notice unusual noises, leaks, or if your pool equipment fails to start. Changes in water clarity or quality can also indicate a malfunctioning filter or pump. If you're ever in doubt, it's best to consult with our experts at Everything 4 Pools and Solar to quickly address and resolve potential issues before they escalate.
What are some innovative pool repair techniques that can extend the life of my Orlando pool?
Innovative repair techniques include using variable speed pumps for their superior energy efficiency and longevity. Advances in pool resurfacing, such as pebble or quartz finishes, can also significantly extend the life of your pool. And modern saltwater systems can reduce the wear and tear on your pool caused by harsher traditional chemicals. Our team is always looking for the latest advancements to provide our clients with the best options available.
How does Everything 4 Pools and Solar incorporate sustainability into pool maintenance and repair services?
We integrate sustainability by encouraging the use of solar energy solutions for heating pools and by recommending energy-efficient equipment, such as LED lighting and variable speed pumps. Sustainability is not just an environmental choice; it's a practical one that can save money and resources in the long run, making it a core aspect of our pool maintenance and repair philosophy.
Pool Maintenance Resources
Everything 4 Pools and Solar
407 927 0652
973 Shadick Dr
Orange City FL 32763 US