Seminole County Solar
Table of Contents
Harnessing the Sunshine in Seminole County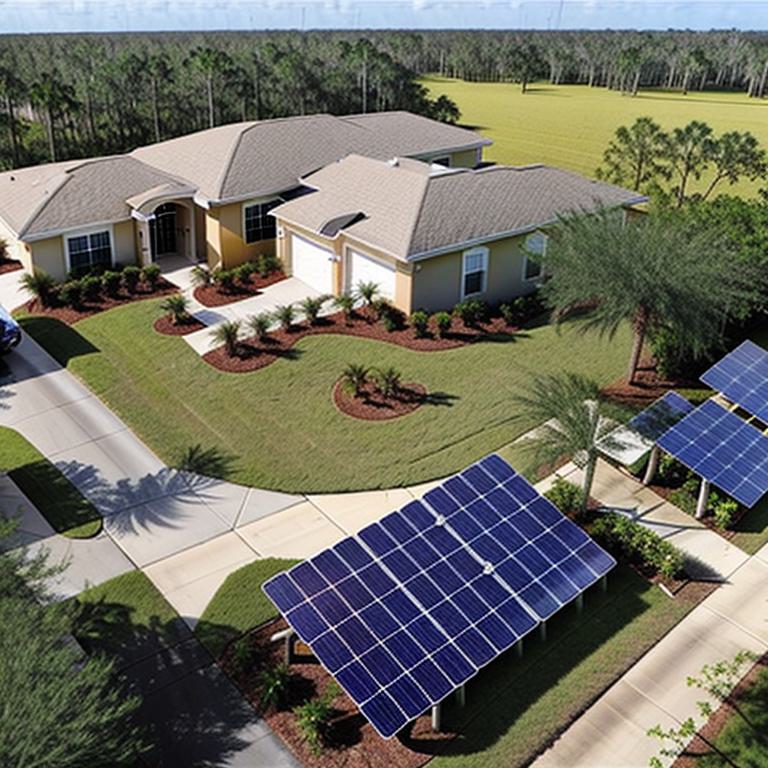 Living under the abundant sunshine of Seminole County certainly has its perks, especially when you consider the potential of solar energy. At Everything 4 Pools and Solar, we've mastered the art of turning this radiant natural resource into an eco-friendly solution for your pool heating needs. Solar pool heaters not only extend your swimming season but also reduce reliance on traditional energy sources, leading to significant cost savings over time.
As a resident of Seminole County, solar energy isn't just about the savings; it's a commitment to sustainability. By adopting solar pool heaters, you are contributing to a greener, more sustainable community. The environmental benefits align perfectly with our ethos of providing energy-efficient pool solutions that harmonize with nature's ebb and flow.
Diverse Solar Energy Options in Seminole County
Our services in Seminole County go beyond just heating your pool. We're well-equipped to ensure that every aspect of your pool's ecosystem thrives efficiently. From maintaining the optimal performance of pumps and filter systems to advocating for the use of salt chlorine generators, Everything 4 Pools and Solar covers every angle.
Salt systems are the golden standard in pool sanitation these days, and for good reason. They provide a more natural feel to the water, making swimming a more pleasant experience. Coupled with our solar pool heating systems, we are paving the way for a seamless integration of advanced pool technology and sustainable practices.
When you choose us for your Seminole County solar needs, you're not just getting a product; you're receiving a full-service experience. Our licensed contractors are meticulously trained in the latest solar technologies and best practices. Their expertise is reflected in the precision of their installation and the attention to detail that guarantees peak performance of your solar pool heating system.
In our years serving Central Florida, we've encountered a myriad of roofing styles and pool layouts, each requiring a tailored approach. Our adaptability and commitment to custom solutions mean that no matter your home's design, we can integrate a solar heating solution that feels like it was made just for you.
Every installation begins with a conversation, understanding your needs, and laying out a clear plan of action. This personalized approach ensures that your transition to solar energy is seamless. A recent client, James M. Mehall, was particularly impressed with the ease and efficiency of this process, a sentiment echoed by many of our satisfied customers.
The Benefits of Choosing Solar in Seminole County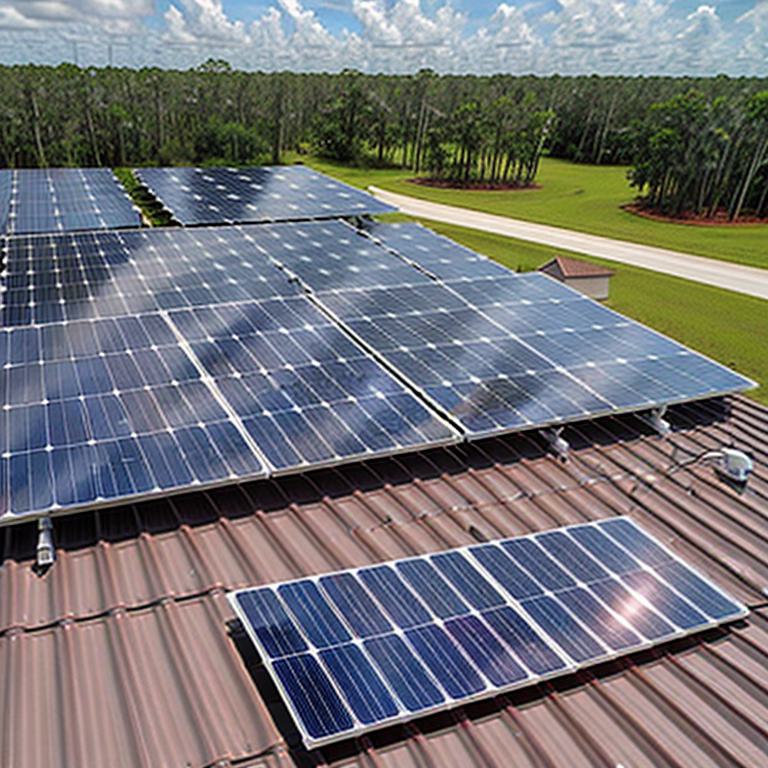 Opting for Seminole County solar solutions is a decision that pays dividends in more ways than one. Besides enjoying the warm waters of your solar-heated pool, you're actively reducing your carbon footprint. The upfront cost of installation is quickly offset by the savings on energy bills, and with the Federal Solar Investment Tax Credit, the deal gets even sweeter.
But the advantages don't stop at your wallet or the environment. There's also the undeniable joy that comes from a longer swimming season, thanks to the reliability of our solar heating products. And with Seminole County's plentiful sunshine, your solar pool heater will have ample opportunity to harness the sun's energy, ensuring a warm swim even on cooler days.
Our experience as a trusted provider in the Seminole County solar market allows us to offer not just a product, but a transformative experience. From the comprehensive benefits to the personalized, professional service, we pride ourselves on delivering solar pool heating systems that stand the test of time and the elements.
Our Commitment to Seminole County Solar Excellence
At Everything 4 Pools and Solar, we recognize the importance of community trust. We've worked hard to earn our reputation as a reliable solar pool heating provider in Seminole County. Our commitment to excellence is evident in every aspect of our work, from the initial consultation to the after-installation support.
The use of top-grade materials, adherence to safety standards, and ongoing training for our contractors means we deliver consistent quality. Our client's peace of mind is paramount; we ensure every solar heating system operates at peak efficiency and reliability. We invite you to join the ranks of our satisfied clients, who not only enjoy the tangible benefits of their solar investments but also revel in the intangible joys of enhanced pool experiences.
Whether it's a new installation, a complex repair, or a routine checkup, we approach each task with the same level of passion and professionalism. Seminole County's solar potential is vast, and we're here to help every step of the way. With a simple phone call to Everything 4 Pools and Solar, you're on your way to a smarter, more sustainable pool heating solution.
As a resident of Central Florida, the allure of harnessing the abundant sunshine is irresistible. Solar Panel Installation Seminole offers an opportunity to embrace renewable energy, reduce utility costs, and contribute to a greener planet. At Everything 4 Pools and Solar, we pride ourselves on offering solar solutions that align with your values and lifestyle.
Consider the financial incentives: solar energy can significantly decrease your electricity bills. By tapping into the power of the sun, you're less reliant on the grid, especially during the peak energy-use hours. The initial investment in Solar Panel Installation Seminole translates into long-term savings, a vital consideration for any budget-conscious homeowner in our community.
Moreover, Solar Panel Installation Seminole aligns with the eco-friendly shift toward sustainable living. By opting for solar, you're participating in the global effort to reduce carbon emissions. It's a step that not only benefits your own household but also contributes to the broader environmental movement–a cause we're deeply passionate about at Everything 4 Pools and Solar.
Harnessing Sunlight: The Solar Panel Installation Seminole Journey
The journey to a solar-powered home begins with a thorough assessment of your property. Our experts analyze your energy needs and roof specifications to ensure that Solar Panel Installation Seminole is perfectly tailored to maximize efficiency. We discuss panel options, positioning, and the integration with your existing energy system to ensure seamless operation.
During installation, our licensed contractors adhere to strict safety and performance standards. Each Solar Panel Installation Seminole project is executed with precision, as we navigate the unique layout of each home. With Central Florida's unpredictable weather, we strategically plan installations to minimize disruptions and expedite the process.
Our commitment doesn't end once the panels are in place. We offer post-installation support, guiding you through the operation of your new solar system. Whether it's monitoring performance or answering any queries, our approach is always customer-centric. In our world, each Solar Panel Installation Seminole is more than a project–it's a partnership.
With personal insights into the joys of poolside afternoons and the importance of sustainable living, we understand why Solar Panel Installation Seminole is more than a practical choice–it's about embracing a lifestyle. Our hands-on experience and customer stories continually fuel our dedication to delivering the best solar solutions.
Expertise and Reliability in Solar Panel Installation Seminole
At Everything 4 Pools and Solar, we're not just installers; we're your neighbors invested in the well-being of our community. Solar Panel Installation Seminole is an undertaking we approach with both professionalism and a personal touch. Our extensive knowledge in the field translates into solar setups that are efficient, reliable, and tailored to the Central Florida climate.
Our licenses–CPC1457042, CVC56953, and LP21131–attest to our authority and expertise in Solar Panel Installation Seminole. Rest assured, when you choose us, you're choosing peace of mind. Our meticulous attention to detail and adherence to the highest industry standards guarantee that every installation meets your expectations and state regulations.
Anecdotal evidence, like the praise from James M Mehall regarding our efficiency and work quality, is a testament to our dedication. Solar Panel Installation Seminole by Everything 4 Pools and Solar isn't just about setting up panels; it's about ensuring that you, as our client, are delighted with every aspect of our service.
As we continue to serve the Central Florida region, our endeavor remains to enrich the lives of our customers with clean, sustainable energy. We invite you to join the growing number of households in Seminole County that have turned their solar dreams into reality. Solar Panel Installation Seminole by Everything 4 Pools and Solar goes beyond basic needs; it's a step towards a sunnier, more sustainable future.
Harnessing Solar Energy
At Everything 4 Pools and Solar, we're passionate about harnessing the Florida sun to its full potential for Green Energy Solutions Seminole. Solar energy isn't just for calculators and satellites; it's a tangible way to heat your pool and home, reducing not only your carbon footprint but also your monthly energy bills. Solar pool heaters, backed by our partnership with industry leader FAFCO, deliver consistently warm pool temperatures with minimal environmental impact.
We understand the importance of reliability and longevity in solar panel installations. That's why we meticulously design solar photovoltaic systems that stand the test of time and volatile weather. As stewards of sustainable living, we take a proactive approach to integrate Green Energy Solutions Seminole into everyday life. Whether you're lounging in your pool or taking a hot shower, our solar solutions provide clean energy that you can feel good about.
Our clients appreciate the dual benefit of eco-friendly energy practices coupled with significant cost savings. By choosing solar energy, you're joining a movement towards a brighter, cleaner future, and taking control of your energy independence. Our licensed contractors ensure that every installation adheres to the highest industry standards, guaranteeing the best performance for your home in Seminole.
Advanced Pool Heating Technologies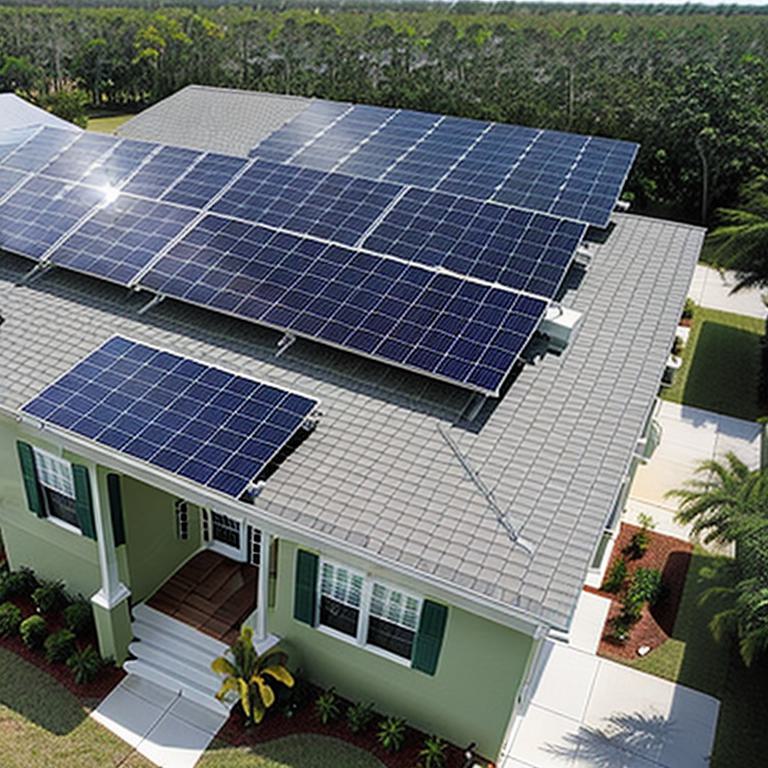 When it comes to Green Energy Solutions Seminole, we offer more than just solar power. Our expertise extends to advanced heat pump pool heaters, which operate efficiently even when the sun isn't shining. These systems are an excellent complement to solar energy, ensuring that your pool remains comfortable year-round. As an environmentally friendly option, they leverage the ambient air temperature to heat your pool water, serving as a reverse air conditioner that's both effective and sustainable.
For those who prefer traditional methods, our gas pool heaters are a reliable choice. Our team services, repairs, and replaces all major brands, keeping your pool at the perfect temperature. We prioritize efficiency and safety, so you can rest easy knowing your pool heating system is in expert hands.
With years of experience under our belts, we've honed our ability to tailor pool heating solutions to the unique needs of our Central Florida clients. From the brisk nights in Daytona Beach to the temperate climes of the greater Orlando area, Green Energy Solutions Seminole from Everything 4 Pools and Solar ensures that every splash is as inviting as the first.
Optimizing Pool Equipment for Efficiency
Green Energy Solutions Seminole isn't solely about energy generation; it's also about maintaining efficiency. We believe that a well-functioning pool system is the backbone of sustainable pool management. Our services extend to pumps, filters, and control systems, ensuring your pool operates seamlessly with minimal energy waste.
A unique aspect of our approach is the integration of salt systems for water sanitization. We advocate for salt chlorine generators as they provide a more balanced swimming experience. This technology not only maintains appropriate chlorine levels but also offers a gentler feel on the skin, exemplifying our commitment to comfort and sustainability.
Our clients in Seminole County and beyond often share their satisfaction with our personalized approach to pool care. James M. Mehall's glowing review is a testament to our dedication to excellence and customer satisfaction. When it comes to Green Energy Solutions Seminole, Everything 4 Pools and Solar stands out for our comprehensive service and expertise.
Our professional experiences have shown that simple, effective changes in how we maintain and heat our pools can have a profound impact on both the environment and our well-being. We pride ourselves on delivering Green Energy Solutions Seminole that underscore our commitment to a healthier planet and happier pool owners.
Will the government pay for solar panels in Florida?
Many Floridians wonder about the prospect of government funding for solar panels. While the government won't cover the full cost of your solar panel installation, various incentives can significantly reduce the financial burden. The Federal Solar Investment Tax Credit, for instance, allows you to deduct a portion of the solar system's cost from your federal taxes. Florida also offers additional incentives, such as property tax exemptions for the added home value due to the solar system and sales tax exemptions on the purchase of solar equipment. It's through these measures that governments indirectly support your transition to solar energy. For the most current information, it's advisable to consult with a solar energy specialist or a financial advisor to fully understand the incentives available to you.
How much should a solar system cost in Florida?
The cost of solar system installations in Florida can vary widely based on several factors, including the size of the system, the type of panels used, and the complexity of the installation. On average, homeowners might expect to pay between $10,000 to $25,000 after tax credits and rebates. At Everything 4 Pools and Solar, we pride ourselves on providing a tailored solution for your home, which means we'll work with you to find the most cost-effective and efficient system that meets your energy needs. We'd be delighted to discuss specific pricing based on your unique situation and how our high-quality options can lead to long-term savings.
Why isn't solar more popular in Florida?
Despite its nickname as the Sunshine State, solar energy adoption in Florida isn't as widespread as one might expect. Contributing factors include a lack of statewide incentives beyond the federal tax credit, regulatory complexities, and the success of utility companies in maintaining a strong grip on the energy market. However, we're witnessing a growing awareness among residents in communities like Seminole County about the environmental and economic benefits of solar energy. And with companies like Everything 4 Pools and Solar providing expert guidance, the popularity of solar is steadily increasing as we help homeowners navigate the process and maximize their investments.
Do you get paid for excess solar energy in Florida?
Net metering is a process in Florida where you can sell excess solar energy back to the grid. This means that when your solar panels produce more electricity than you use, the surplus is sent back to the utility company, and you receive credits on your electric bill. However, the compensation rates and policies can vary by utility company and are subject to change. At Everything 4 Pools and Solar, we emphasize the importance of understanding your local net metering policies to ensure you get the most out of your solar investment. We're always here to clarify how net metering works in your area and how it can contribute to the cost-effectiveness of your solar setup.
What is the average return on investment for a solar panel system in Seminole County?
When considering a solar panel system, the return on investment (ROI) is a critical factor for many homeowners. In Seminole County, an average solar system's ROI typically occurs within 7 to 10 years, depending on the size and efficiency of the system, energy consumption patterns, and the cost of electricity from local utilities. After that period, the savings on your power bills become even more apparent, as essentially, you're generating free electricity for the remainder of the system's lifespan, which can often exceed 25 years. At Everything 4 Pools and Solar, we've seen firsthand how delighted our clients are when they witness the considerable long-term financial benefits of their solar investments, not to mention the innate satisfaction of contributing to a cleaner, greener planet.
Solar Energy Resources
Solar Energy Industries Association (SEIA)

An authoritative source for information on solar energy, the SEIA provides data, research, and resources for those interested in solar technology and its benefits.

National Renewable Energy Laboratory (NREL)

The NREL is a leading research and development center for renewable energy and energy efficiency. Their website offers a wealth of information on solar energy technology and applications.

Solar Energy Industries Association (SEIA)

The U.S. Department of Energy's Office of Energy Efficiency and Renewable Energy provides resources and research on solar energy, including guides for residential and commercial solar systems.
Everything 4 Pools and Solar
407 927 0652
973 Shadick Dr
Orange City FL 32763 US