Solar Energy Solutions Volusia
Table of Contents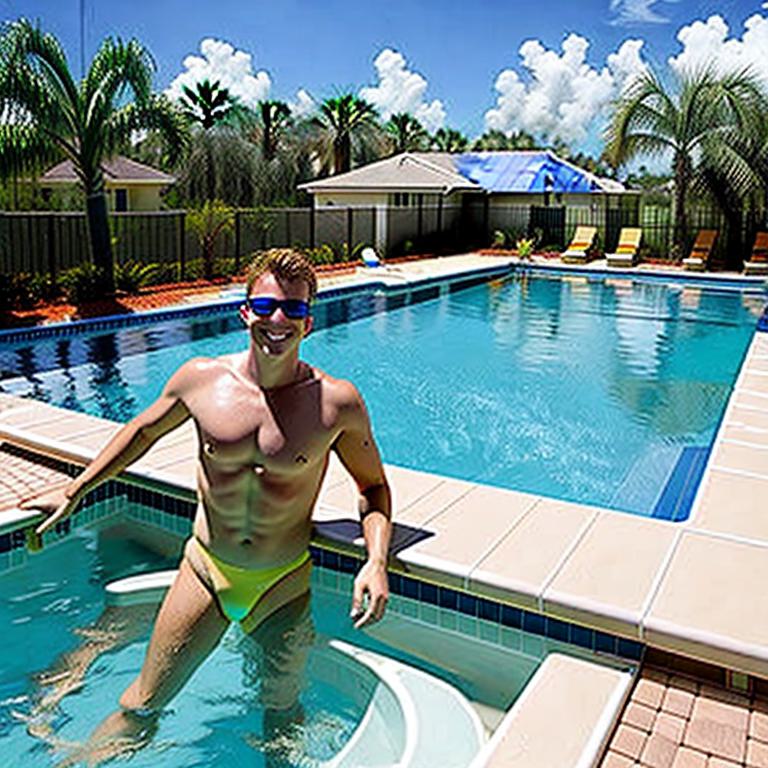 Living here in the heart of Central Florida, we at Everything 4 Pools and Solar know the potential of solar energy to transform not only how our clients power their homes and heat their pools but also how they contribute to a healthier planet. Our mission is to bring top-tier Solar Energy Solutions Volusia to every rooftop and backyard. As a veteran in the industry with essential Florida-specific licenses, we are more than a service provider; we're your neighbor in the journey towards sustainable living.
With the sun gracing our skies generously, it's only logical to tap into this vast, renewable energy resource. We specialize in solar pool heating systems, partnering with industry leaders like FAFCO to equip your home with efficient and dependable technology. Choosing solar extends your swim season and aligns closely with Florida's growing focus on clean energy.
Our commitment doesn't stop at pool heating. Recognizing the holistic nature of Solar Energy Solutions Volusia, we combine our expertise with dedicated customer care, ensuring your solar investments are met with the highest standards of service and satisfaction.
Crafting Tailored Solar Experiences
Every home and pool in Volusia is unique, so are the solar solutions it requires. At Everything 4 Pools and Solar, we don't just sell products; we create customized experiences. From the initial assessment through to design and installation, we carefully calibrate our offerings to your property's layout, energy needs, and aesthetic preferences. Our in-house crew, equipped with substantial expertise and state-of-the-art tools, ensures that each installation is seamless and built to last.
When you decide to integrate Solar Energy Solutions Volusia into your home, you're not just purchasing a product but investing in a solution that pays dividends in the long run. Our solar pool heaters, for example, are not only effective in providing warmer water without the hefty utility bills but also increase the value of your home.
Our approach is hands-on, and we take pride in our ability to translate technical knowledge into practical, user-friendly systems. Whether it's understanding net metering or maximizing federal solar tax credits, we stand by our clients every step of the way, making the shift to solar an informed and rewarding decision.
Eco-Friendly Heating: Beyond Solar
In our quest to offer comprehensive pool heating solutions, we go beyond solar. Heat pump pool heaters are included in our arsenal, providing an eco-friendly option akin to a reverse air conditioner – they extract warmth from the air, transferring it to your pool water. Efficient, reliable, and kind to the environment, our heat pump heaters promise a cozy dip any day of the year.
For those chilly nights where solar might not suffice, our gas pool heaters come into play. As licensed contractors, we service, repair, and install all major brands, ensuring that no matter the weather, your comfort is never compromised. It's about having options, and Solar Energy Solutions Volusia means offering a full spectrum of choices to our clients.
Embracing Saltwater: A Sustainable Sanitization Method
A pool's hygiene is as crucial as its temperature. Salt systems represent the future of pool sanitation–a future that Everything 4 Pools and Solar is already bringing to life in Volusia County. By advocating for salt chlorine generators, we invite our clients to experience the gentle, more natural feel of swimming in water that's kinder to the skin and eyes and just as effective in maintaining cleanliness.
Our salt systems not only reduce the need for traditional chlorine but also simplify maintenance routines. With a focus on creating sustainable and pleasant swimming environments, we integrate Salt Energy Solutions Volusia into our broad service offerings.
A Customer-Centric Approach to Solar Solutions
The solar journey is a collaborative one, and our commitment to customer satisfaction drives every project. Our reviews, like the one from James M Mehall, reflect the level of quality and efficiency that we strive to deliver consistently. Reinstalling a solar hot water panel post-roofing is a delicate task, yet it's one where we've proven our mettle, time and again.
While we bring Solar Energy Solutions Volusia to life, we never forget the voices of those we serve. Real-time feedback, direct communication, and transparency form the backbone of our customer relations. Your insights and experiences inform our growth and enable us to refine our services continuously.
The testament to our success is not just in the systems we install but in the trust and satisfaction of our customers. As stewards of Solar Energy Solutions Volusia, we invite you to join countless others who have turned their homes and pools into bastions of sustainability and efficiency.
Embracing Solar Energy in Volusia County
As our world grapples with environmental concerns, volusia county solar has emerged as a beacon of sustainability, offering residents a greener alternative for power generation. At Everything 4 Pools and Solar, we've witnessed firsthand the transformative impact that harnessing solar energy can have on a home or business. Our tailored solar solutions not only promote eco-conscious living but also yield substantial savings on energy bills, an enticing prospect for anyone looking to invest in a brighter, cleaner future.
Understanding that each client has unique needs, our approach begins with a thorough evaluation of your property's solar potential. We take into account factors such as roof orientation, shading, and local climate nuances that influence solar efficiency. This personalized touch ensures that our solar panel installations maximize energy absorption from the abundant Florida sun. With quality as our cornerstone, we partner exclusively with top-tier solar equipment manufacturers, ensuring that our installations stand the test of time–and the occasional hurricane.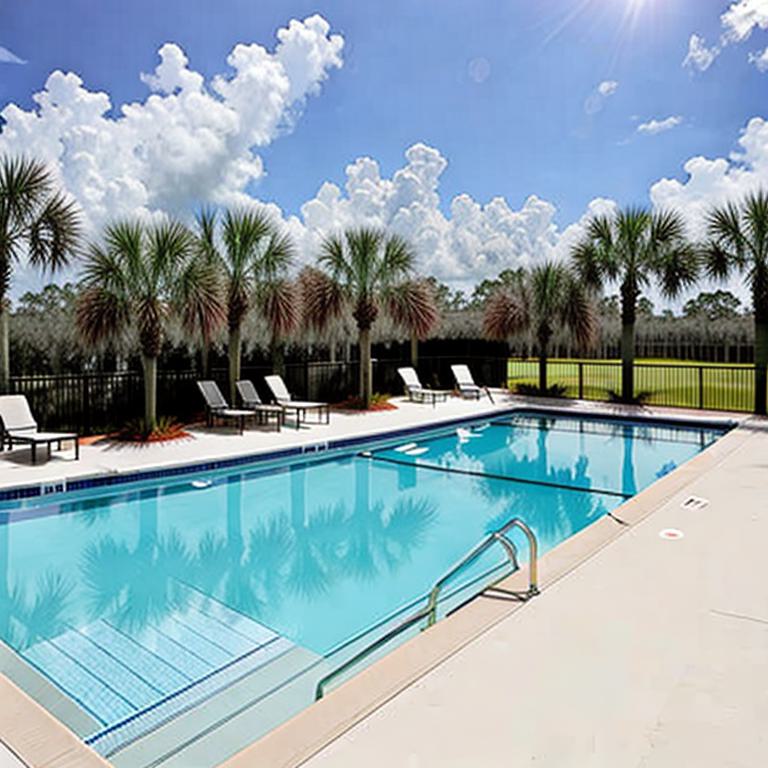 Incorporating solar power into our everyday lives is more than just a trend; it's a commitment to future generations. Volusia county solar installations represent a step towards energy independence, reducing reliance on fossil fuels and mitigating carbon footprints. Our team takes pride in every panel we install, knowing that we're contributing to a cleaner Volusia County, one rooftop at a time.
The Evolution of Pool Heating in Volusia County
The pursuit of the perfect pool experience has led many Volusia County homeowners to explore solar heating options. At Everything 4 Pools and Solar, solar pool heating is one of our specialties. By capturing the sun's rays, we can extend the swimming season without the guilt associated with high energy consumption. It feels liberating to dive into comfortably warm waters knowing it comes from a renewable source.
Our solar pool heating systems are designed to be unobtrusive and blend seamlessly with your home's aesthetic. Representing the pinnacle of eco-friendly pool temperature control, these systems are a testament to our unwavering commitment to customer satisfaction and environmental stewardship. The enthusiasm from our clients, who relish their extended pool use, fuels our passion for bringing solar to more homes across the county.
Solar isn't the only card in our deck, though. We offer energy-efficient heat pump heaters for those chillier days and hands-on services for gas pool heaters, ensuring that every swimming session is just right. Our licensed professionals work diligently, upholding safety protocols and product standards, so that poolside memories are warm and worry-free.
At Everything 4 Pools and Solar, we bring a human touch to each project. Sharing stories of pool parties saved from the brink of autumn's cool embrace or the joy of a midnight swim under the stars, adds a layer of personal satisfaction to our work. These moments remind us that beyond the technical aspects, volusia county solar pool heating is about enhancing the quality of life for our community members.
The Saltwater Advantage in Volusia County
Swimming pools have long been the centerpieces of backyards across Volusia County, offering a refreshing escape from the Florida heat. To elevate this experience, we advocate the use of salt chlorine generators, an innovative approach to pool sanitation that does away with the harshness of traditional chemicals. This state-of-the-art system not only keeps pools sparkling but also does so in a more swimmer-friendly manner, minimizing the potential for irritation and discomfort.
Our expertise in salt systems is backed by a thorough understanding of pool chemistry and a commitment to providing solutions that are both effective and health-conscious. With volusia county solar energy powering these systems, the synergy between technology and nature is complete. The sun does more than just warm your pool; it can also ensure it remains clean and inviting.
Transitioning to a saltwater pool with our assistance is a smooth and enlightening process. Clients frequently express their amazement at the difference in water quality and how it transforms their swimming experience. It's these 'aha' moments that drive us to continue promoting and installing salt systems across Volusia County.
Embracing Sustainable Solutions with Renewable Energy Systems Volusia
At Everything 4 Pools and Solar, we understand the importance of renewable energy in today's world and its significant impact on the environment. That's why when it comes to Renewable Energy Systems Volusia, we're not just installers; we're advocates for a sustainable future. As licensed experts in our field, we hold the responsibility to ensure that each project not only meets but exceeds industry standards for efficiency and reliability.
We've seen firsthand the benefits that Renewable Energy Systems Volusia have on our community's carbon footprint and overall energy independence. Just imagine harnessing the abundant Florida sunshine to power your pool heating systems. This not only cuts down on traditional energy usage but also reduces long-term costs for our clients.
Our commitment extends beyond just providing services; we aim to educate our clients on the advantages of renewable energy. From the serene beaches of Daytona to the bustling attractions of Orlando, we see the potential for Renewable Energy Systems Volusia to make a significant difference in our diverse communities.
Prioritizing Clients in Renewable Energy Advancements
We pride ourselves on taking a personalized approach with each client, ensuring they feel supported through every phase of their transition to renewable energy. This client-first mentality is reflected in how we address the specific needs of each project, whether it's a residential pool in Palm Coast or a commercial establishment in Seminole County. Our focus on customer satisfaction sets us apart, and it's why we're consistently recommended for Renewable Energy Systems Volusia installations and service.
James M Mehall's glowing review of our work ethic and service quality is a testament to our mission and the care we put into our work. His endorsement serves as a reminder that we don't just provide a service; we form partnerships with our clients to achieve common goals.
Each installation of Renewable Energy Systems Volusia carries with it our dedication to exceptional workmanship. We choose high-quality materials like those from FAFCO to ensure that each solar heating system performs optimally for years to come.
The connection doesn't end once the installation is complete. We're always at the ready to service and maintain Renewable Energy Systems Volusia to ensure they continue to operate at peak performance, reflecting our long-term commitment to our client's investment and the environment.
Leveraging Industry-Leading Expertise for Renewable Energy Systems Volusia
Our establishment is a hub of licensed expertise, where every team member brings in-depth knowledge and hands-on experience to the table. With Renewable Energy Systems Volusia, we're not just executing installations; we're crafting solutions that integrate seamlessly with existing pool and energy systems while championing the switch to renewable sources.
The scope of our work encompasses a full array of options, including solar pool heating, heat pump pool heaters, and maintaining salt systems for a more natural and gentle swimming experience. We recognize each system's intricacies and tailor our approach accordingly, leading to high-performance Renewable Energy Systems Volusia that enhance our client's properties.
Our services in Volusia County are not a one-size-fits-all package–they're a collaborative effort to determine the most effective and sustainable energy solutions for each unique scenario. As ambassadors of environmentally friendly practices, we not only help our clients make informed decisions, but also contribute actively to a greener planet thanks to Renewable Energy Systems Volusia.
In an industry that's constantly evolving, we make it our business to stay at the forefront of renewable technology. This proactive stance enables us to offer up-to-date advice and cutting-edge solutions that position Renewable Energy Systems Volusia as a smart and responsible choice for both new and long-standing clients.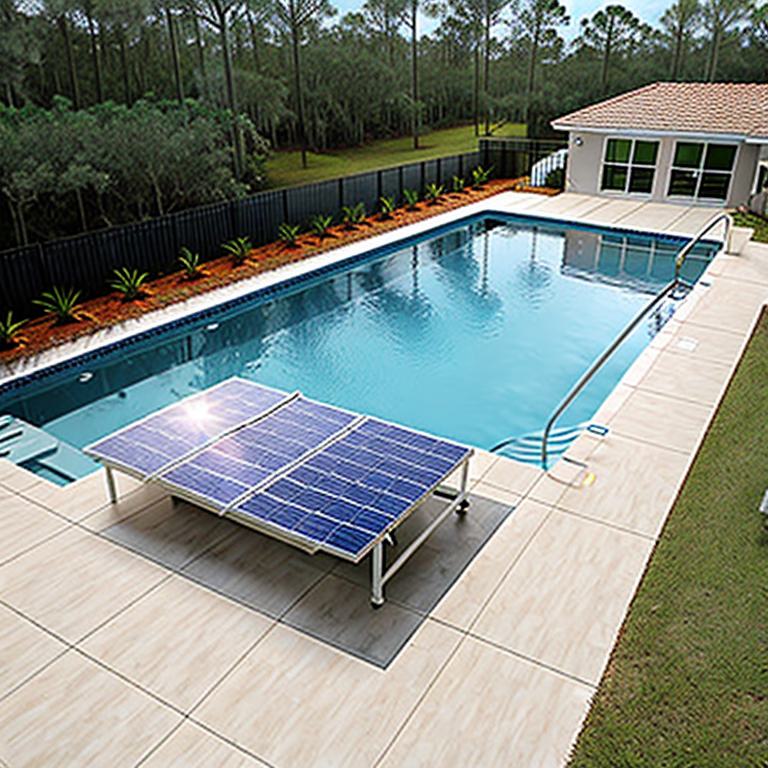 Will Florida pay for my solar?
As solar energy enthusiasts and providers, we're often asked whether Florida will cover the cost of solar installations. It's a bit more complex than a simple yes or no. While the state of Florida doesn't pay for solar systems outright, there are financial incentives available that can significantly reduce the cost. For instance, Florida offers a solar sales tax exemption, meaning you won't pay any state sales tax on the purchase of a solar system. Also, the property tax exemption for renewable energy systems means that the added value of solar panels won't increase property taxes on your home. Combine these with federal tax credits, and you've got a recipe for substantial savings.
What are the solar incentives in Volusia County?
Ah, Volusia County – a place where the sun readily offers its energy. When it comes to local incentives, the county mirrors the state in encouraging residents to go solar. On top of state-level exemptions, residents of Volusia County may be eligible for additional utility rebates and incentives. These programs can change and vary, so it's crucial to consult with a knowledgeable solar provider (like us!), who can help navigate the current landscape of incentives and ensure you capitalize on all available savings.
What are the solar incentives for 2023 in Florida?
As we tread further into 2023, let's talk about the federal solar Investment Tax Credit (ITC), which has been a game-changer for many of our clients. This year, you can still benefit from a 26% tax credit on the total cost of your solar installation, provided it's completed before the end of the year. This credit can be applied to both residential and commercial installations. Additionally, keep an eye out for any specific local incentives or programs aimed at promoting renewable energy within the state. It's part of our service to keep our clients informed about these money-saving opportunities.
How much does it cost to install solar panels in Florida?
The cost can certainly vary based on several factors, including the size of your system and your energy needs. However, to give you a ballpark, residential solar panel installations in Florida typically range from $10,000 to $25,000, before incentives. Remember, these costs can be offset by the aforementioned incentives and the long-term energy savings you'll enjoy. We always provide a customized quote that considers all these variables, ensuring you have a clear understanding of your investment.
How does solar energy benefit homeowners and the local environment in Volusia County?
Solar energy is a boon for both homeowners and our beautiful Volusia County. As homeowners embrace solar, they gain energy independence, locking in lower electricity costs while benefiting from a clean, renewable power source. And let's not forget about the positive environmental impact–solar energy reduces our reliance on fossil fuels, decreases greenhouse gas emissions, and contributes to cleaner air and water. It's a win-win situation, where personal savings align with our collective responsibility to preserve the Earth. When we install solar panels, we're not just installing hardware; we're laying down a promise for a brighter and more sustainable future, one rooftop at a time.
Solar Energy Solutions Resources
Pool Heating & Maintenance Resources
Renewable Energy Systems Resources
Everything 4 Pools and Solar
407 927 0652
973 Shadick Dr
Orange City FL 32763 US