Volusia County Pool Equipment Repair
Table of Contents
The Importance of Pool Equipment Maintenance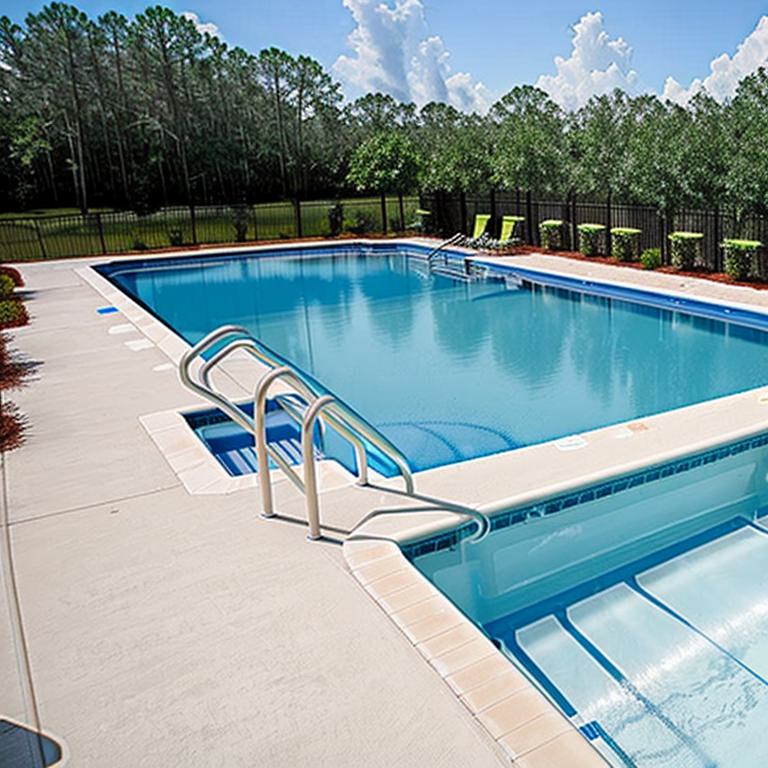 As a leading voice in Volusia County pool equipment repair, it's crucial to discuss how neglect can lead to inefficiencies and even health risks. Immaculate pools are a combination of clear water, balanced chemicals, and fully operational equipment. When one element fails, the ripple effect can tarnish every swim session. It's why we emphasize the need for regular check-ups and timely repairs. Whether it's a pump losing its prime or a heater failing to warm the waters, each setback not only dampens the joy of swimming but also escalates the costs if left unattended.
Our technicians have seen how a small leak in a salt system can spiral into a significant issue, affecting water quality and leading to expensive part replacements. But with our meticulous approach, we ensure your pool remains a pristine oasis. It's not just about fixing what's broken; it's about maintaining the symphony of your pool's ecosystem.
Cutting-Edge Solutions in Pool Heating
Volusia County pool equipment repair isn't merely about reactively mending; it's also about proactively enhancing. We're at the forefront of integrating solar pool heating, revolutionizing how pools are warmed. The expertise we've honed means your pool heating is not just fixed but transformed with innovative solutions like FAFCO solar pool heaters. As we maintain and repair your existing pool heaters, we're also ready to walk you through a transition to more sustainable options.
We've witnessed firsthand the surge in satisfaction when clients switch to solar heating. It's an alignment with eco-friendly values without compromising the comfort of a heated pool. Our Florida licenses stand as a testament to our commitment to safe, effective, and green solutions in heating technologies.
At the same time, we respect the diverse preferences of our customers, offering repairs and maintenance on gas and heat pump pool heaters. Our versatility allows us to cater to every need and scenario, ensuring that every family in Volusia County can enjoy a warm dip whenever they desire.
Embracing Saltwater Technologies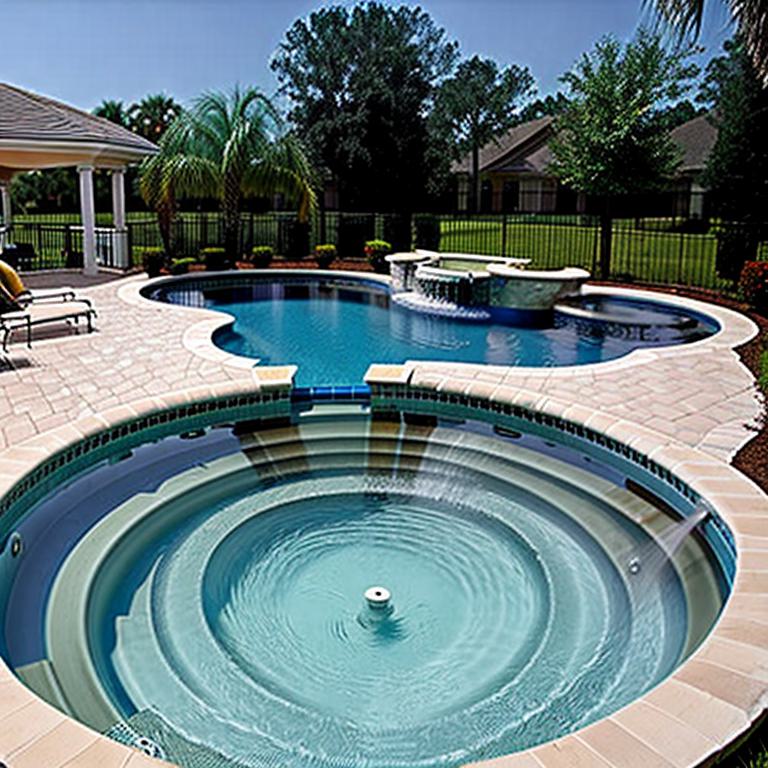 The buzz around saltwater pools is well-founded. We've seen the trend rise and can confirm that salt systems offer a superior swimming experience. Volusia County pool equipment repair with us means that your salt chlorine generators receive the care needed for uninterrupted performance. We've educated countless pool owners on the benefits of these systems, from the softer feel of the water to the ease of maintaining proper chlorine levels.
The joy in our clients' voices when they describe the transformation is a reward in itself. Their testimonies reinforce our belief in the power of modernizing pool sanitation methods. It's not just a repair service; it's about upgrading your pool's health and enjoyment quotient.
Expertise in Pump and Filter Maintenance
Pumps and filters are the silent heroes of your pool system, and at Everything 4 Pools and Solar, we treat them with the respect they deserve. Volusia County pool equipment repair involves regular tune-ups of these pivotal components. A pump that's emitting unusual noises or a filter that's not quite capturing debris like it used to calls for our expert evaluation.
Our customers have shared stories of how a simple repair not only restored their pools' filtration but also prevented larger malfunctions. By addressing issues promptly, they've avoided the unpleasant scenario of a pool out of commission right when it's needed the most.
Understanding the intricacies of each brand and type of pump and filter is our forte. As we navigate the technicalities, our clients rest easy, knowing their pool upkeep is in knowledgeable hands. Our extensive experience means we equip you with the best practices to prevent future issues and ensure the longevity of your equipment.
Each repair job is an opportunity for us to further the legacy of trust we've built with the families of Volusia County. Ensuring that each pool runs at its best is not just our job; it's our passion.
Customer-Centered Repair Service
Volusia County pool equipment repair is not a transaction; it's a relationship built on reliability and satisfaction. Our approach is deeply rooted in our commitment to the community we serve. From the glowing review of James M Mehall to the countless others who've entrusted us with their pool care, it's evident that our service quality resonates with our clientele.
Every phone call we answer, every repair we undertake, and every piece of advice we offer is imbued with a genuine desire to provide the best customer experience. We're more than just technicians; we're caretakers of your backyard retreats. And as each season ushers in new challenges for pool owners, we remain steadfast in our resolve to offer top-tier service and advice.
At Everything 4 Pools and Solar, our licensed professionals have been honing their expertise to provide unparalleled Pool Repair Services Volusia. We understand that timely and effective pool repairs are vital to extending the life of your pool and ensuring the safety and comfort of its users. Our team is well-versed in the latest repair techniques and will tackle everything from minor fixes to major overhauls with the same level of dedication.
We take pride in our ability to diagnose and resolve any issue, whether it's an unpredictable heater, a leaky filter, or a malfunctioning pump. With licensed CPC1457042 at the helm, you can expect meticulous attention to detail and swift resolution of your pool's needs. Our commitment to quality Pool Repair Services Volusia speaks through our track record; just ask our multitude of satisfied customers across Central Florida.
Our expertise isn't just about fixing what's broken; it's also about preemptive measures to ensure your pool remains a source of joy, not a cause for concern. Regular maintenance plays a crucial role in this, and we stand ready to provide the proactive care your pool requires. From the serene shores of Daytona Beach to the bustling streets of Orlando, our Pool Repair Services Volusia are but a phone call away.
Personalized Solar Pool Solutions
We are your green energy advocates, passionately bringing solar pool heating solutions to your backyard. Our affiliation with FAFCO–industry leaders in solar energy–allows us to offer top-tier solar pool heaters that are both effective and environmentally responsible. Embracing solar energy is not only an investment in your pool but also in our planet, and we've made it our mission to facilitate this smart choice.
Imagine dipping into a pool with water that's been gently and efficiently warmed by the sun. It's an experience we've perfected through our solar solutions, crafting a swimming environment that's as gratifying as it is eco-friendly. This is where expertise meets innovation in our Pool Repair Services Volusia.
Our solar pool heating options are diverse, catering to every unique need and preference. With an array of flexible services, from installation to repairs, your pool heating experience becomes flawless and hassle-free. Swimming in the soft embrace of warmed waters is no longer a seasonal luxury but an everyday indulgence, thanks to our Pool Repair Services Volusia.
Commitment to Client Experience
Fostering a comfortable and transparent client experience is foundational to our services here at Everything 4 Pools and Solar. We not only address your pool's immediate needs but also take the time to understand your long-term goals and preferences. This personal touch has earned us accolades from clients like James M Mehall, who applauded our efficiency and quality work in his glowing review.
Each pool carries its own narrative, a story that we're eager to enrich through our customized services. Our licensed professionals don't simply pass through your property; they leave behind a trail of excellence and reliability. When you opt for our Pool Repair Services Volusia, you're choosing a partner who values your peace of mind as much as the clarity of your pool water.
Whether it's a cozy backyard oasis in Palm Coast or an expansive aquatic complex in Seminole County, our services are tailored to meet the unique demands of your swimming pool. At Everything 4 Pools and Solar, we blend traditional repair methods with modern efficiency, delivering results that not only repair but also revitalize your pool, ensuring it remains a cherished asset to your home. Count on us for Pool Repair Services Volusia that go beyond the typical fix–because your pool deserves the golden standard.
In the quest to keep your pool in prime condition, we recognize the role of cutting-edge equipment. From energy-efficient pumps to sophisticated filtration systems, our mastery over pool mechanics ensures that your aquatic retreat remains pristine. With a spectrum of Pool Repair Services Volusia, we strive to be the foremost choice for every pool owner. Reach out today, and let's chart a course for a brighter, clearer pool tomorrow.
Keeping your pool in prime condition is akin to maintaining a fine-tuned orchestra; each component must perform harmoniously for the best experience. Pool Equipment Maintenance Volusia is not merely a chore–it's a commitment to preserving your aquatic retreat's health and longevity. At Everything 4 Pools and Solar, we've witnessed the impact regular maintenance has on extending the life of your pool equipment. Our licensed professionals in Volusia County focus on time-tested strategies to ensure your pool pump–the heart of the pool–pulsates with reliability.
Our experience shows that an optimally functioning pump necessitates moisture control to prevent bearing failures that could lead to costly repairs. Adequate lubrication and protection from harsh pool chemicals are also essential to safeguard the motor. Balanced airflow around the pump is vital; proper ventilation prevents overheating, guaranteeing seamless operation even on the sun-drenched days that define Central Florida's climate.
At Everything 4 Pools and Solar, we advocate for proactive measures. Clean baskets and filters reduce the risk of debris buildup, mitigating strain on your pump and ensuring crystal-clear water. A shelter that provides ample ventilation can protect your equipment from the elements without impeding its operation. Our solutions are not only practical but also aesthetic, blending seamlessly with your outdoor ambiance.
Advanced Care Techniques for Pristine Pool Conditions
Seasoned pool owners in Volusia understand that surface care is just the beginning. To maintain a sparkling oasis, in-depth knowledge and precision are required–areas where Pool Equipment Maintenance Volusia shines. We take pride in our expertise in handling salt systems, which are rapidly gaining popularity for their user-friendly maintenance and gentler swimming experience. Our technicians are skilled in managing appropriate chlorine levels while ensuring the comfort that comes with saltwater pools.
Our clients often express appreciation for our comprehensive approach, which includes regular system checks and the replacement of worn components, preventing the domino effect of equipment failure. Pool Equipment Maintenance Volusia isn't just about functionality; it's about crafting an uninterrupted aquatic escape for family and friends. Our yearly professional checkups, ideally scheduled before the swimming season's peak, are a testament to our dedication to your pool's wellness.
When the chemistry of your pool water demands attention, we respond with a nuanced understanding of the unique needs of Volusia's pools. We calibrate sanitizer levels, pH balance, alkalinity, and calcium hardness with precision, ensuring nothing is left to chance. Our clientele rests easy knowing their pool is under the meticulous care of Everything 4 Pools and Solar's certified technicians.
Our customer-centric approach is reflected in the feedback of those we serve–a balance of technical proficiency and genuine care. When James M. Mehall needed his solar hot water panel reinstalled, he experienced firsthand the exceptional service that Everything 4 Pools and Solar provides. It's personal touches like this that set us apart in the Pool Equipment Maintenance Volusia landscape.
Innovative Approaches to Pool Equipment Maintenance Volusia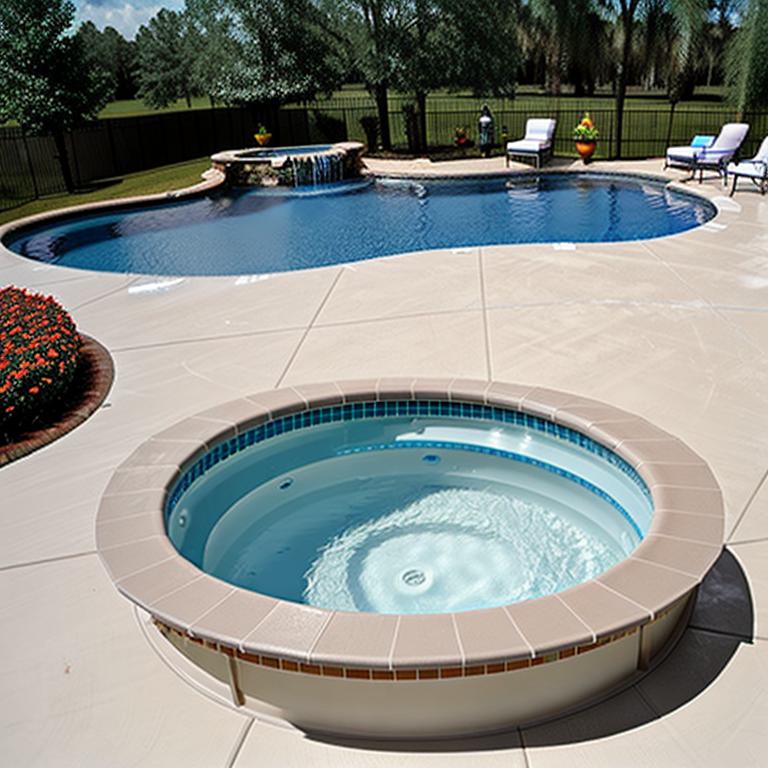 As a trusted authority in pool and solar energy solutions, we thrive on innovation and the pursuit of efficiency. For clients in Volusia County and beyond, Everything 4 Pools and Solar revolutionizes Pool Equipment Maintenance Volusia through solar pool heating–a sustainable solution aligning with Central Florida's sun-soaked days. Leveraging the power of the sun, your pool heating expenses diminish while your comfort soars.
Our holistic approach extends beyond traditional maintenance. We delve into the nuances of heat pump pool heaters and gas pool heaters, offering an array of options tailored to your specific needs and environmental considerations. Our expertise in installing, servicing, and repairing these systems ensures that regardless of the season, your pool is an inviting haven of relaxation.
Continuous innovation is at the core of our practices, mirroring the dynamic nature of the pool industry. Embracing modern technology, Everything 4 Pools and Solar implements control systems that automate maintenance. Imagine a pool that self-adjusts its chemistry or alerts you when attention is required–this is the future we offer today.
In Volusia County, where pools are as ubiquitous as the warm breeze, Pool Equipment Maintenance Volusia by Everything 4 Pools and Solar is synonymous with exceptional care and cutting-edge solutions. We invite you to join our mission of perfecting the art of pool maintenance, where your backyard paradise is safeguarded by the best in the business.
How often should pool equipment be serviced?
At Everything 4 Pools and Solar, we advocate for a proactive approach to pool maintenance. Ideally, pool equipment should receive a professional check-up at least once a year, but we also recommend additional routine inspections by the homeowner. For example, after a bout of extreme weather or before a high-use season begins, it's wise to inspect your equipment. Remember, a well-maintained pool not only ensures safety and enjoyment but also prolongs the life of your equipment, saving you money in the long run.
How do you fix a damaged pool?
Addressing pool damage requires a keen eye and expertise. In our practice, we first assess the extent of the damage. Is it structural or is it related to the equipment? For structural issues, such as cracks, we might employ underwater patching techniques to avoid draining the pool. When it comes to equipment, a malfunctioning pump might need parts replacement or sometimes just a simple recalibration. Every repair is unique, and our licensed professionals are adept at finding the most efficient and effective solution.
What are the cost benefits of regular pool equipment maintenance in Volusia County?
Regular maintenance goes a long way in cutting long-term costs. By routinely servicing your pool equipment, you're preventing small issues from ballooning into expensive problems. Our experience with pools in Volusia County shows that well-maintained equipment runs more efficiently, which means it consumes less energy and saves money on your utility bills. Moreover, extending the lifetime of your pool equipment means you can delay replacement, which is a significant cost saving.
What common issues should pool owners in Volusia County watch out for?
In the warm climate of Volusia County, algae growth is a common challenge. Proper filtration and regular water treatment can manage this. Another issue to be vigilant about is the wear and tear on O-rings and seals, which are essential for keeping your pool equipment watertight. Volusia's coastal location also means salt and humidity can accelerate corrosion in metal components. I always recommend that pool owners keep an eye on these elements and reach out to us at the first sign of wear or malfunction.
How should Volusia County residents choose the right pool equipment?
Choosing the right pool equipment is all about understanding your needs and the local environment. In Volusia County, we have a unique climate that calls for specific considerations. For instance, salt systems are popular here due to their ease of use and gentle effect on swimmers' skin and eyes. As for heating options, solar heaters are incredibly beneficial given our abundant sunshine. It's best to discuss your options with professionals like us who can tailor the equipment choices to your pool's specific context.
Pool Equipment Resources
Everything 4 Pools and Solar
407 927 0652
973 Shadick Dr
Orange City FL 32763 US